On June 5, the Smart City Innovation Lab was honored to host a foresight workshop with alumni of the European Foundation for Management Development (EFMD) Executive Academy, current senior leaders at universities and business schools worldwide. The main question participants were challenged with during the workshop was: how does the business school in the smart city in 2030 look like?
Dr. René Bohnsack opened the workshop with a presentation about the mission of the Smart City Innovation Lab, its areas of expertise and projects. The inspirational talk then moved on to the discussion of challenges that cities around the globe currently face, and how smart city solutions can help in not only addressing them but also significantly improving wellbeing in cities.
That said, technology on its own would not be enough to solve problems and pave the way to a sustainable future. For this to happen, smart city solutions must be coupled with a business model, which is developed collaboratively with all city stakeholders and is based on common interests. The realization of this in practice will require significant advancements in current business standards at all levels, industry, enterprise, and product-specific.
How can educational institutions, such as business schools, help prepare for and foster these changes? Part of the answer is – by educating responsible leaders and providing a lifelong learning experience to anyone who seeks it.
What's more? That was the question the workshop participants tried to find answers to using a well-known foresight tool – the Futures Wheel. This is a tool that provides an opportunity for structured brainstorming about the future consequences of a particular trend, challenges on the way to the desired future outcome and possible solutions to tackle the identified challenges. At the end of the workshop, participants had a chance to share their ideas with each other and elaborate on them further.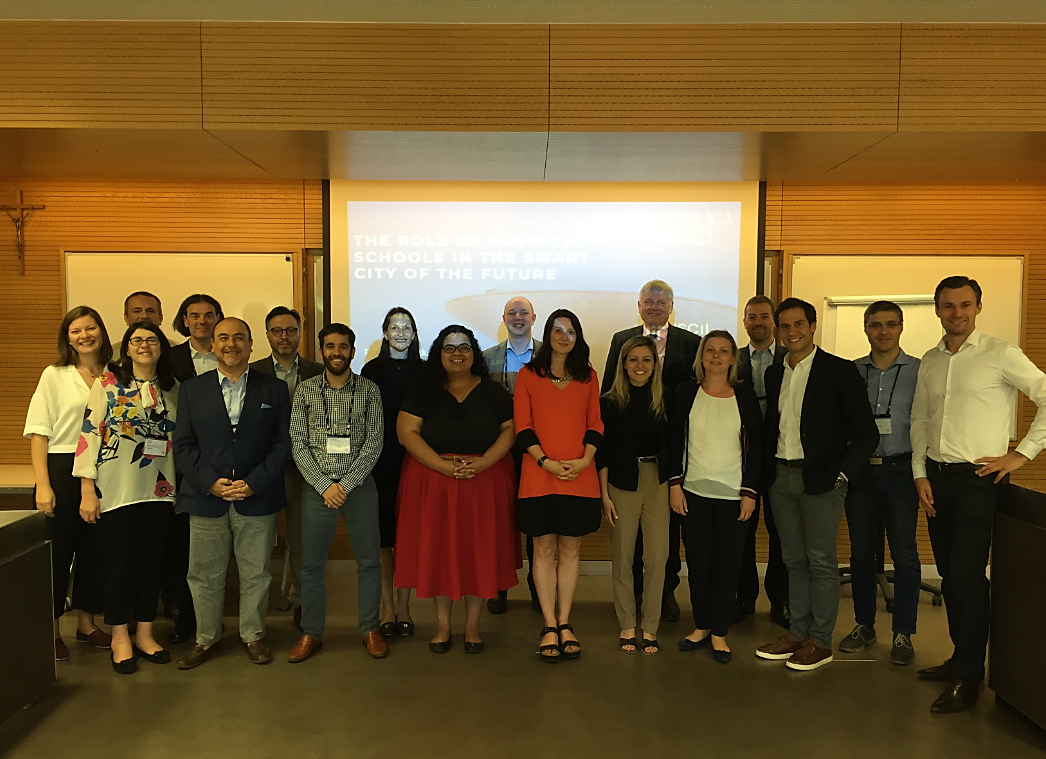 European Foundation for Management Development
The European Foundation for Management Development (EFMD) is a global network association in the field of management development, which includes members from academia, business, public service, and consultancy. EFMD offers various ways for continuous improvement to its members, including leadership programs, workshops, special events, and many more. It is also a globally recognized accreditation body for quality & impact assessment in management with the focus on business schools, corporate universities, and online courses.
We would like to thank the European Foundation for Management Development (EFMD) and the organizers of the EFMD Executive Academy's alumni event for an opportunity to host this workshop.