About the Smart City Innovation Lab at Católica-Lisbon
The Smart City Innovation Lab (SCIL), is a multi-disciplinary research group at Católica Lisbon School of Business and Economics (Portugal). SCIL's mission is to empower businesses to create wellbeing in urban areas via digital technologies, novel business models and sustainable values. The research of the group focuses on business models, entrepreneurial strategy, and digital innovation. SCIL consults companies on strategic issues related to business modelling and digitization. SCIL collaborates with 50+ companies across Europe and has ongoing research projects with leading universities around the world (e.g. MIT, St.Gallen, Manchester). The lab is lead partner in two European H2020 projects and hosts the online platform
www.smartbusinessmodeler.com
. SCIL was founded by René Bohnsack, PhD, Professor for Strategy and Innovation at Católica-Lisbon.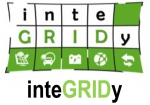 The Integrated Smart GRID Cross-Functional Solutions for Optimized Synergetic Energy Distribution, Utilization Storage Technologies (inteGRIDy) aims to integrate cutting-edge technologies, solutions and mechanisms in a scalable Cross-Functional Platform connecting energy networks with diverse stakeholders, facilitating optimal and dynamic operation of the Distribution Grid (DG), fostering the stability and coordination of distributed energy resources and enabling collaborative storage schemes within an increasing share of renewables.
hhhhhh

The smart business modeler© allows for practice in business modeling. It is a business modeling tool that goes beyond existing tools. In such it guides the user to implement their business model in an online-tool that can be used as a webpage and shared right away with the world. The smart business modeler© has been built on state-of-the art research about business modeling and allows the user to be innovative but also consider the foundations of sound business modeling.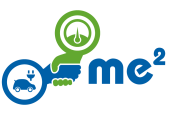 The project me² represents a new market place for urban actors in which a local community of electric vehicle (EV) users and local smart meter (SM) owners are brought together through means of a local urban online community. The combination of these technologies in a community allows to integrate mobility with electricity, to balance the grid, to reduce electricity costs, and to enable a feeling of local belonging. me2 enables urban demand-side management, i.e. aims to modify consumer demand for energy such as using less energy during peak hours in an urban community. The project is validated and optimized in two pilots in urban communities in Amsterdam and Lisbon.

The DTx Digital Transformation CoLab aims to address the new paradigms in products, services, and human machine interface and the consequent changes in industry and society, fostering collaborative research and technological development between multidisciplinary academic knowledge and a wide range of industrial competences.
DTx projects will address digitalization in product design, systems development and manufacturing solutions, and will be selected according to the CoLab technological roadmaps and the partners challenges.

The joint research project "BMx", Business Model xploration, is looking into the possibilities to a) predict the success of a business model based on its description and context, i.e. team members and industry, and opportunities to b) suggest patterns and similar firms based on business model configuration, both in related and unrelated industries.
Understanding the link between the configuration of a business model and expected performance can add significant value to academia and practice. In academia the business model – performance link is largely unexplored and in practice understanding configurational implications can save start-ups significant time, give insights into the industry and stimulate lateral thinking.
hhhhhhhhhhh

The ergoscan analyses postures directly at the workplace, gives feedback and coaches a healthy sitting behaviour through the combination of sensors and data analytics. To improve the sitting behaviour of workers, the concept follows 3 simple steps:
5 day posture analysis at the workplace
Individual posture report
Build and apply knowledge
This innovative concept from the analysis to tailor-made exercises and tips for correcting unhealthy postures wants to ensure a lasting change in behaviour.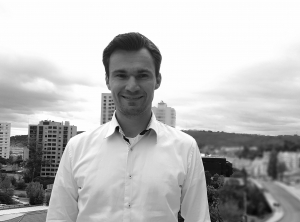 René Bohnsack (PhD) is Assistant Professor in Strategy and Innovation at the Católica Lisbon School of Business & Economics and the head and founder of SCIL. He holds a Master Degree in International Business from the University of St.Andrews (Scotland) and a PhD from the University of Amsterdam in International Strategy and Sustainable Innovations. He has held visiting positions in Manchester (MBS), St. Gallen (HSG) and Amsterdam (UvA). His research focuses on the diffusion of sustainable technologies in general with a focus on business models, consumer research and global industry-policy interactions in the electric mobility and smart grid industry. René's research has been published in international top-journals and presented globally. He works on several national and European research projects related to Smart City Innovations.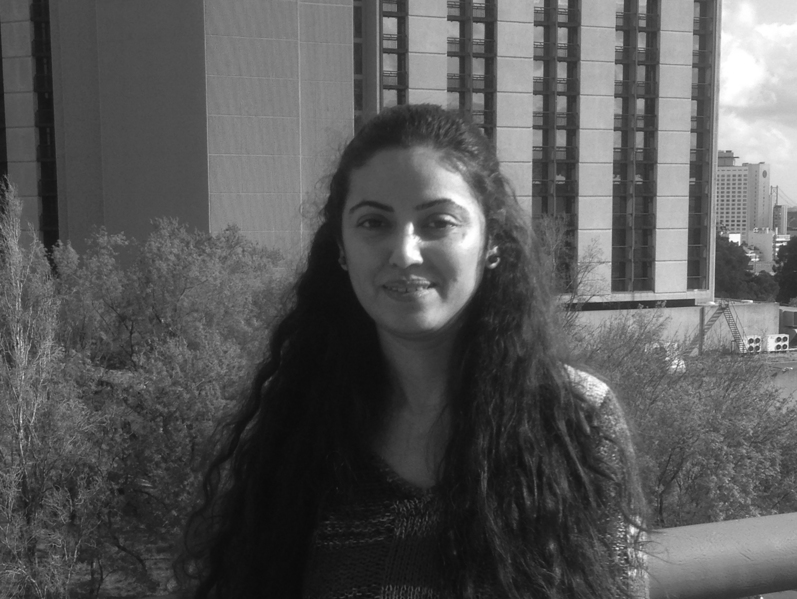 Sana Khan (PhD) is a post-doctoral research fellow at Smart City Innovation Lab at Católica Lisbon School of Business and Economics. She holds a PhD in Management from Ca' Foscari University of Venice. She is also a visiting researcher at ESDES, Lyon Catholic University and at the Center for Automotive and Mobility Innovation, Ca' Foscari University of Venice. Her research majorly focuses on innovation diffusion, business model innovation, and consumer behavior. She is particularly interested in the understanding of consumer adoption of sustainable automotive technologies and sustainable travel behavior.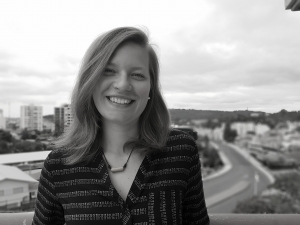 Alina Margolina is a junior project manager at the Smart City Innovation Lab at Católica Lisbon. She has a Master's degree in Innovation and Product Management from the University of Applied Sciences-Upper Austria (Wels, Austria) and a Bachelor's degree in Marketing Communications from the Higher School of Economics (Moscow, Russia). Her work in the Lab is dedicated to business model development for sustainability and the energy sector. In addition, she is interested in such fields as management of the fuzzy front end of innovation, customer co-creation and open innovation. Alina also has international experience in the fields of strategic foresight, product marketing management and marketing communications.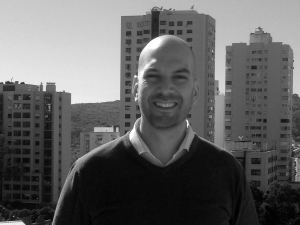 Tiago Antunes is a Software Developer at the Smart City Innovation Lab at Católica Lisbon. Tiago has a Master's Degree in Information Systems and Computer Engineering from Instituto Superior Técnico – Lisbon, with a major specialisation in Software Engineering and minor specialisation in Enterprise Information Systems. He is skilled in web & mobile applications, and serious games development. He has been working mainly as a freelancer, collaborating with companies and organizations from different countries, in several areas of software engineering. In the Lab, Tiago is responsible for the analysis, design, and implementation of the applications that support SCIL projects on sustainability and the energy sector.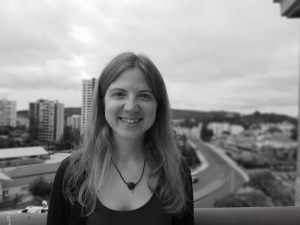 Stephanie Weller is a research fellow at the Smart City Innovation Lab at Católica Lisbon. She holds a master's degree in Global Change Management from the University for Sustainable Development Eberswalde near Berlin. Her goal is to contribute to a social, ecological and economic transformation towards sustainability and her research interests are climate change, economic growth and sustainability, and business models for sustainability. At the moment she is working on a project on technological affordances that is looking at business models of companies to find out how sustainable technologies can be successful.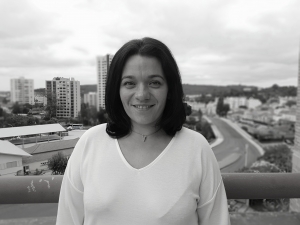 Cláudia Antunes Marante is a research fellow at the Smart City Innovation Lab at Católica Lisbon, she has a Master's degree in Research on Business and Administration from Universidad Pablo de Olavide, Seville. She has some research experience, and has been a visiting scholar at University of Glasgow. Cláudia is currently enrolled in a PhD program focused on International Strategy. She also has non-academic work experience, being her last position as a Data Analyst at Cisco Systems Portugal.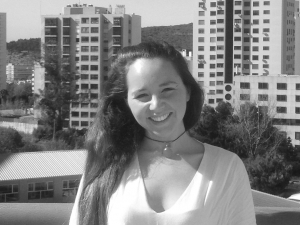 Mariana Morais Sarmento is a research fellow at the Smart City Innovation Lab at Católica Lisbon. She is an undergraduate student in International Management at Católica Lisbon School of Business and Economics. Her role in the Lab is dedicated to content development for business model innovation and smart city innovation projects. Mariana is passionate about sustainable economic development of developing economies and she is deeply interested in social innovation as well as impact ventures.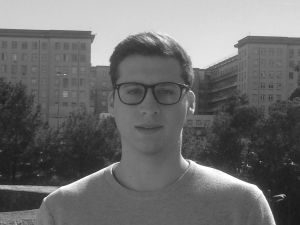 Felix Braun is a graduate student at Católica Lisbon School of Business and Economics and a research fellow at the Smart City Innovation Lab. He holds a B.Sc. in Industrial Engineering and Management from the Friedrich-Alexander University Erlangen-Nuremberg and the Technical University of Vienna. His current research focuses on digital transformation and business model innovation.
Currently we have no open vacancies, but we are always happy to hear from interested professionals.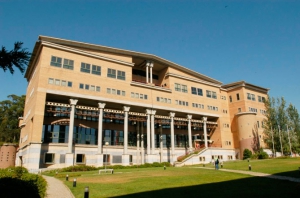 We are looking forward to hearing from you!
Smart City Innovation Lab
Católica Lisbon School of Business & Economics
Palma de Cima, Travessa de Cima dos Quartéis, 1649-023 Lisboa
info@smartcityinnovationlab.com