About the Smart City Innovation Lab at Católica-Lisbon
The Smart City Innovation Lab (SCIL) develops and disseminates knowledge related to urban technologies on a firm, consumer and policy level. We believe that smart city technologies include, but are not limited to, sustainable technologies, disruptive technologies and service innovations and that these aspects combined allow such smart city systems to thrive effectively and create well-being for its citizens.
Our interdisciplinary research team unites the fields of business model innovation, behavioural change mechanisms, market strategies and national and international policy analysis in order to optimize the performance and benefits obtained from urban systems and the technologies they are composed of.
SCIL produces scholarly knowledge on the highest level, engages in national and trans-national applied research projects, and informs policy and practice via courses, consulting and position papers.
Urban systems
e-health
Mobility
Energy
Innovation Award 2017: Most Innovative Companies in Portugal Wanted!
The Portuguese German Chamber of Industry and Commerce and the Smart City Innovation Lab at Católica Lisbon are looking for the most innovative companies in Portugal. Innovation is key for development and therefore an important factor for prosperity. For the innovation award of the Portuguese German Chamber of Industry and Commerce both the innovativeness of the firm as well as the innovation as such will be considered.
In this context, the Portuguese-German Chamber of Commerce and Industry, together with its partners Roland Berger, Informa DB and Católica Lisbon, gave birth to an initiative that aims to identify and highlight the most important players, among others in the innovation category and reward them at an outstanding annual event to be held later this year.
Eligibility:
Eligible will be innovations of German companies in Portugal and Portuguese companies with a link to Germany in the categories of
Technology,
Product / Service and
Business Model.
Prize:
The most innovative companies will win an intensive one-day digital innovation workshop to flourish even further in the age of digital transformation. The workshop will be held jointly by the Smart City Innovation Lab at Catolica-Lisbon and by Roland Berger.
Applications are accepted until October 15, 2017 through this website (please click on the buttons below).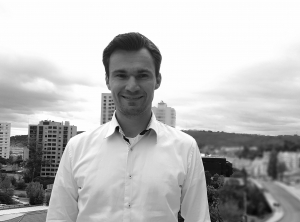 René Bohnsack (PhD) is Assistant Professor in Strategy and Innovation at the Católica Lisbon School of Business & Economics and the head and founder of SCIL. He holds a Master Degree in International Business from the University of St.Andrews (Scotland) and a PhD from the University of Amsterdam in International Strategy and Sustainable Innovations. He has held visiting positions in Manchester (MBS), St. Gallen (HSG) and Amsterdam (UvA). His research focuses on the diffusion of sustainable technologies in general with a focus on business models, consumer research and global industry-policy interactions in the electric mobility and smart grid industry. René's research has been published in international top-journals and presented globally. He works on several national and European research projects related to Smart City Innovations.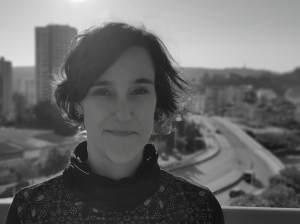 Filipa Amorim (PhD) is a post-doctoral research fellow at the Smart City Innovation Lab at Catolica Lisbon School of Business & Economics. She holds a PhD in Sustainable Energy Systems fro the MIT Portugal Program and a Graduate Degree in Economics from University of Coimbra.
She has extensive research experience in electricity markets, regulatory issues and in techno-economic modelling tools and has participated in national and international projects with utilities, government bodies and universities. Her research focuses on Energy Markets, Energy Planning, Regulation, Renewable Energy, Energy Efficiency, Innovation, Public Policy and Consumer Behaviour. She has co-authored several peer-reviewed international publications and presented her work in international seminars and conferences.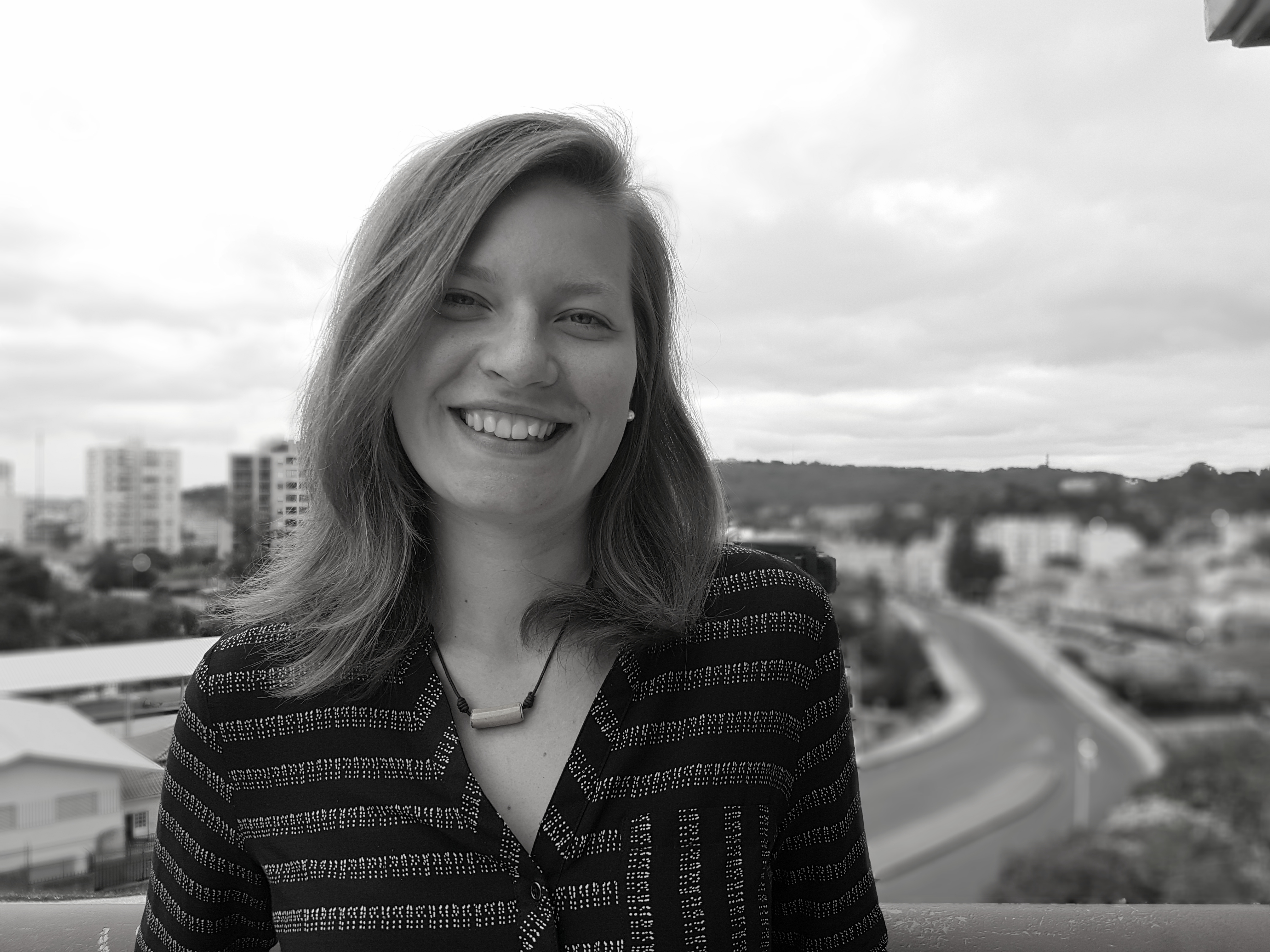 Alina Margolina is a junior project manager at the Smart City Innovation Lab at Católica Lisbon. She has a Master's degree in Innovation and Product Management from the University of Applied Sciences-Upper Austria (Wels, Austria) and a Bachelor's degree in Marketing Communications from the Higher School of Economics (Moscow, Russia). Her work in the Lab is dedicated to business model development for sustainability and the energy sector. In addition, she is interested in such fields as management of the fuzzy front end of innovation, customer co-creation and open innovation. Alina also has international experience in the fields of strategic foresight, product marketing management and marketing communications.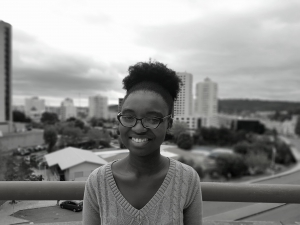 Ida Mannoh is a research fellow at the Smart City Innovation Lab at Católica Lisbon, she has a Master's degree in Energy Engineering from Instituto Superior Tecnico, Lisbon. She has worked on projects linked to sustainability in energy with the US Department of Agriculture and on energy access projects. She has skills related to energy efficiency measures, energy systems design and implementation, renewable energy technology, energy supply modelling, demand side management and optimizing energy dispatch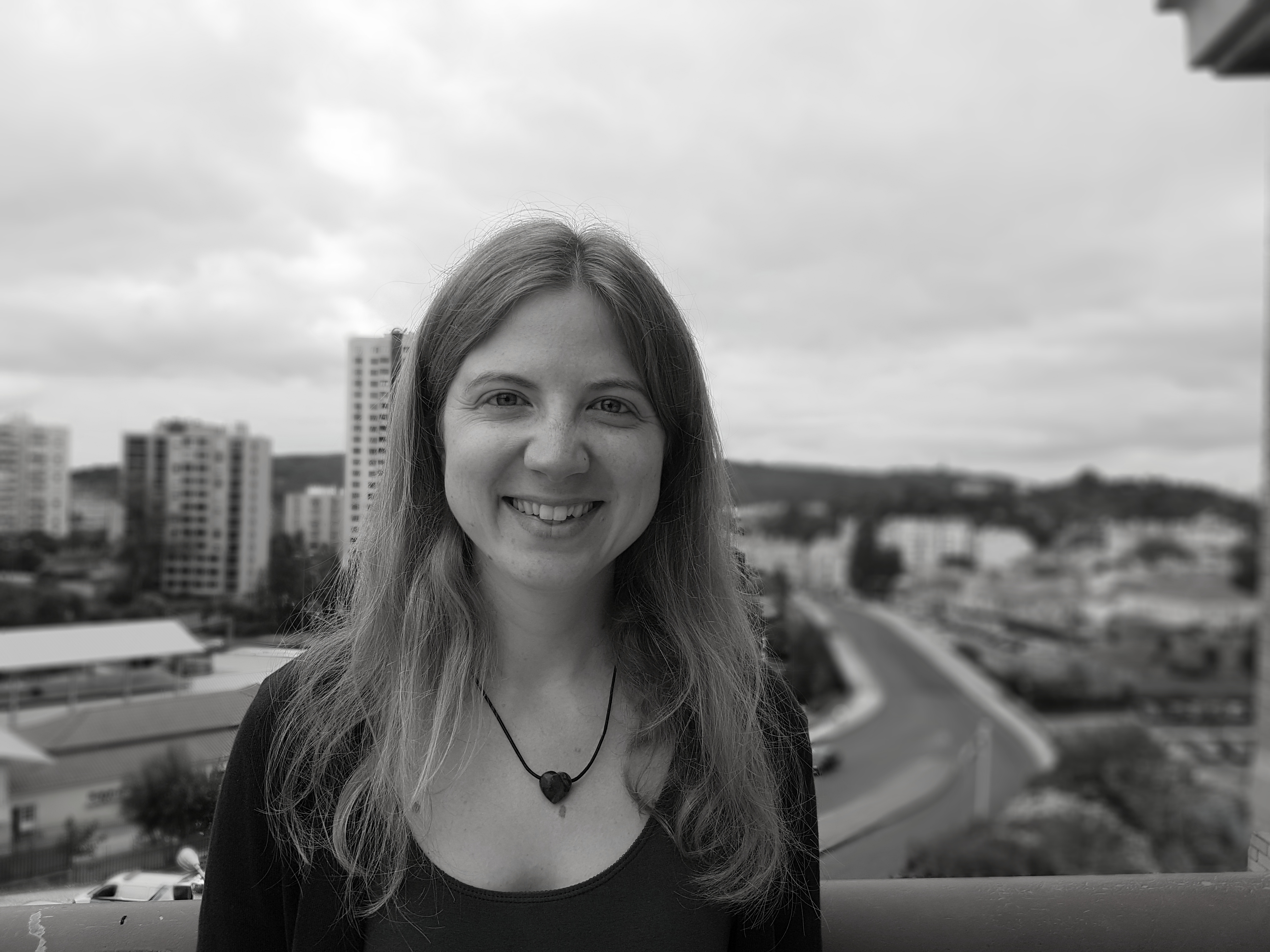 Stephanie Weller is a research fellow at the Smart City Innovation Lab at Católica Lisbon. She holds a master's degree in Global Change Management from the University for Sustainable Development Eberswalde near Berlin. Her goal is to contribute to a social, ecological and economic transformation towards sustainability and her research interests are climate change, economic growth and sustainability, and business models for sustainability. At the moment she is working on a project on technological affordances that is looking at business models of companies to find out how sustainable technologies can be successful.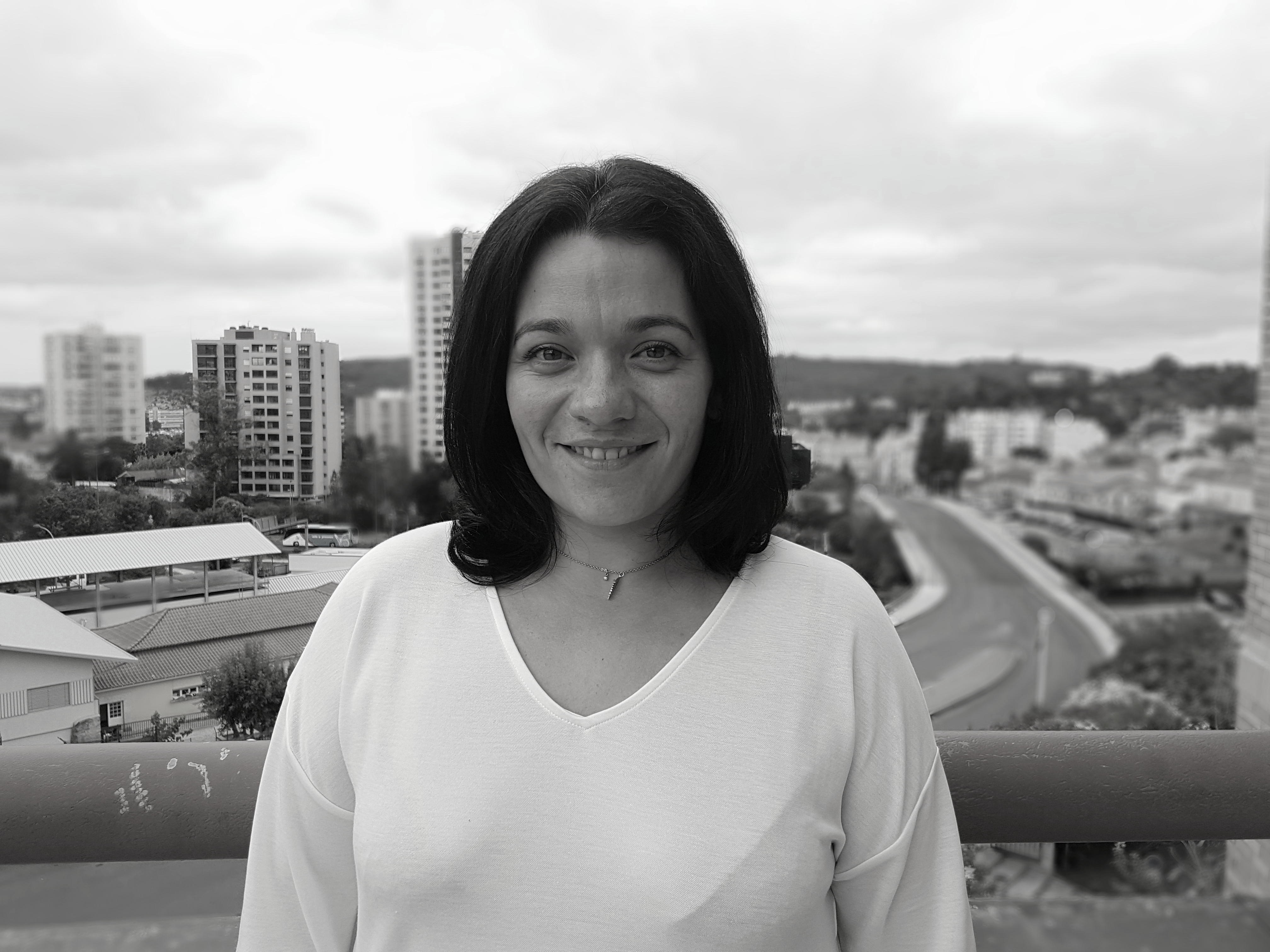 Cláudia Antunes Marante is a research fellow at the Smart City Innovation Lab at Católica Lisbon, she has a Master's degree in Research on Business and Administration from Universidad Pablo de Olavide, Seville. She has some research experience, and has been a visiting scholar at University of Glasgow. Cláudia is currently enrolled in a PhD program focused on International Strategy. She also has non-academic work experience, being her last position as a Data Analyst at Cisco Systems Portugal.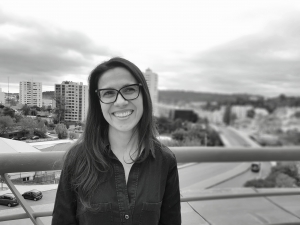 Luisa Matos's PhD focuses on digital transformation in the energy industry. She is an Innovation and Product Director at Virtual Power Solutions, S.A., former ISA Energy, a tech company that provides ESaaS (Energy Savings as a Service) focused on the development of Plug & Play IoT (Internet of Things) innovative solutions with Cloud based Big Data technologies. She has a degree in economics and a master's degree and MBA in marketing management, and she is currently attending a PhD in Marketing and Strategy.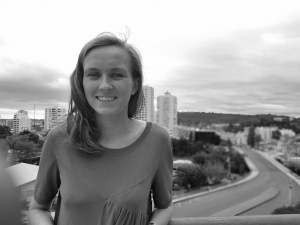 Halldora Thorsdottir (PhD) is a project manager and researcher at the Urban Technology research programme of the Amsterdam University of Applied Science (HvA). She holds a BSc in Mathematics from the University of Iceland, MSc in Computational Science from the University of Amsterdam and a PhD in Mathematics from the same university.
Stephanie
It is with great pleasure that we announce the launch of the me2 App in Apple Store and Google Play.
UPDATE
iOS Users – The only thing that is needed to do: Enter in http://me2.mediaprimer.pt/ and press the […]
ida
As part of the European project me2, which is part of the ERA-NET Smart Cities and Communities (ENSCC) – Horizonte 2020, Luis Caridade, MediaPrimer's project manager, presented the results that were achieved in the Lisbon […]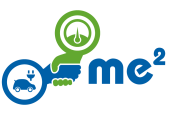 The project me² represents a new market place for urban actors in which a local community of electric vehicle (EV) users and local smart meter (SM) owners are brought together through means of a local urban online community. The combination of these technologies in a community allows to integrate mobility with electricity, to balance the grid, to reduce electricity costs, and to enable a feeling of local belonging. me2 enables urban demand-side management, i.e. aims to modify consumer demand for energy such as using less energy during peak hours in an urban community. The project is validated and optimized in two pilots in urban communities in Amsterdam and Lisbon.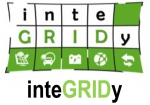 The Integrated Smart GRID Cross-Functional Solutions for Optimized Synergetic Energy Distribution, Utilization Storage Technologies (inteGRIDy) aims to integrate cutting-edge technologies, solutions and mechanisms in a scalable Cross-Functional Platform connecting energy networks with diverse stakeholders, facilitating optimal and dynamic operation of the Distribution Grid (DG), fostering the stability and coordination of distributed energy resources and enabling collaborative storage schemes within an increasing share of renewables.

The business model composer© allows for practice in business modeling. It is a business modeling tool that goes beyond existing tools. In such it guides the user to implement their business model in an online-tool that can be used as a webpage and shared right away with the world. The business model composer© has been built on state-of-the art research about business modeling and allows the user to be innovative but also consider the foundations of sound business modeling.
Currently we have no open vacancies, but we are always happy to hear from interested professionals.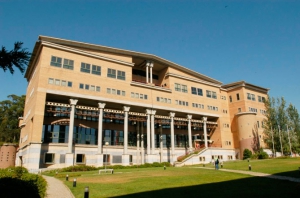 We are looking forward to hearing from you!
Smart City Innovation Lab
Católica Lisbon School of Business & Economics
Palma de Cima, Travessa de Cima dos Quartéis, 1649-023 Lisboa
info@smartcityinnovationlab.com
Click edit button to change this text.