We are honored to announce that our innovation and venture creation platform Smart Business Modeler won the Gold Award for the most innovative, impactful, and scalable ICT tool empowering outstanding teaching and learning!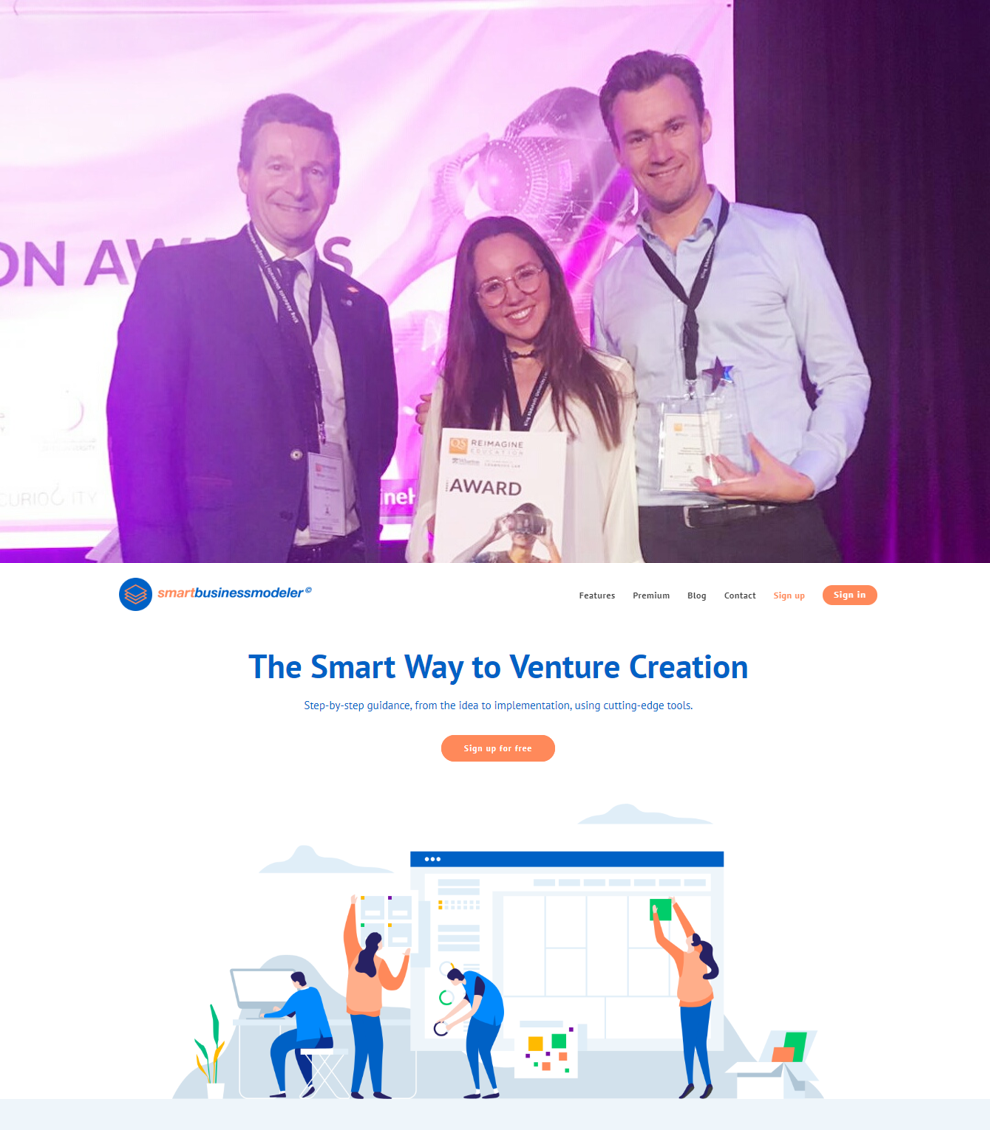 It still seems like a dream. We must thank Reimagine Education Awards & Conference for enabling this transformative experience and Amazon Web Services for awarding us with $5000 to bring our AI-power to the next level!
To all the incredible participants, we thank you for welcoming us into such an inspiring community and hope to see you all again in London for Reimagine Education Awards & Conference 2019!